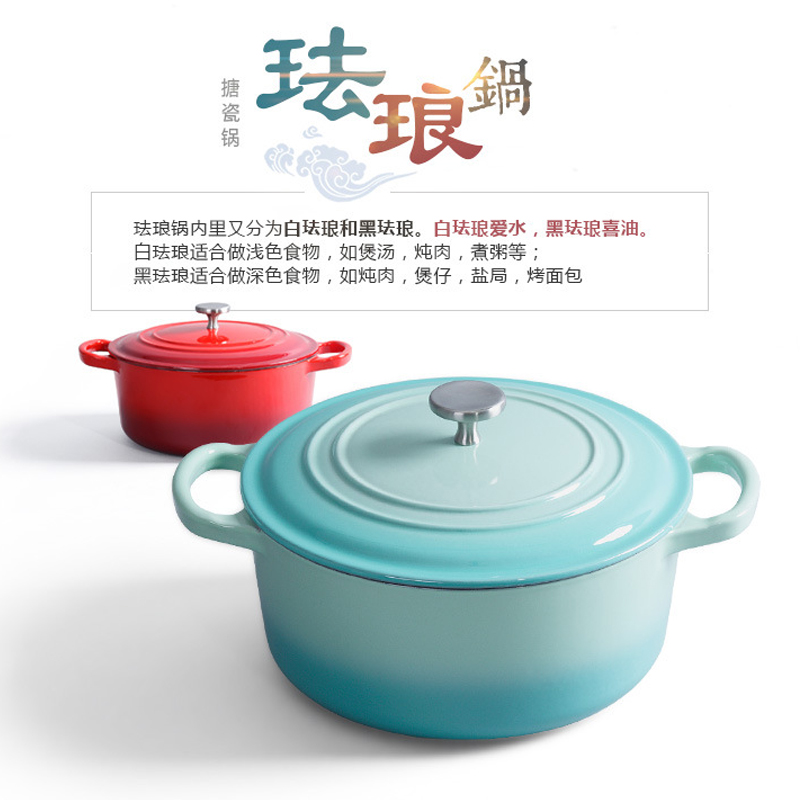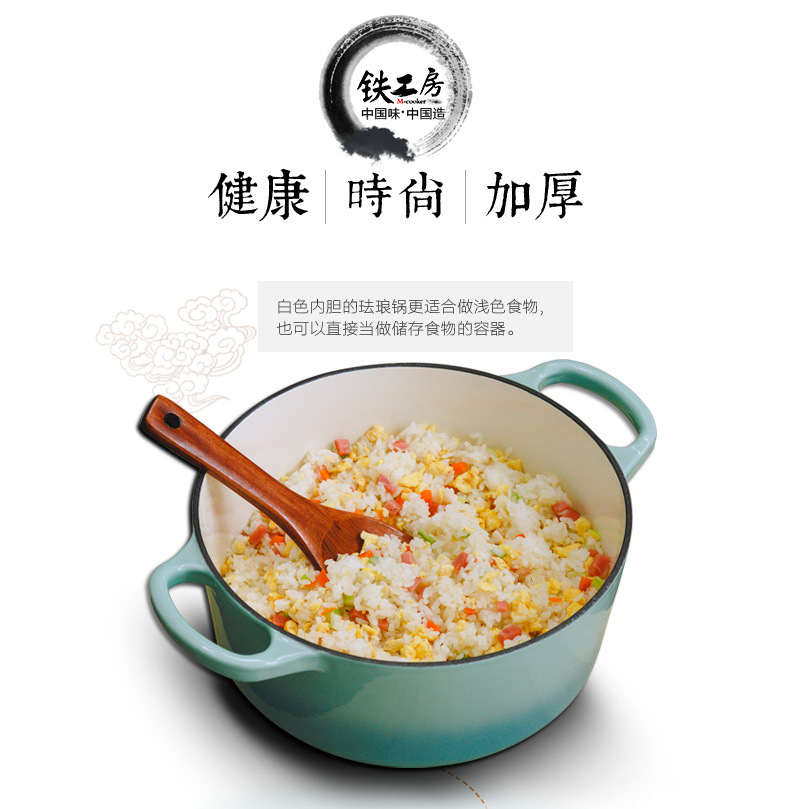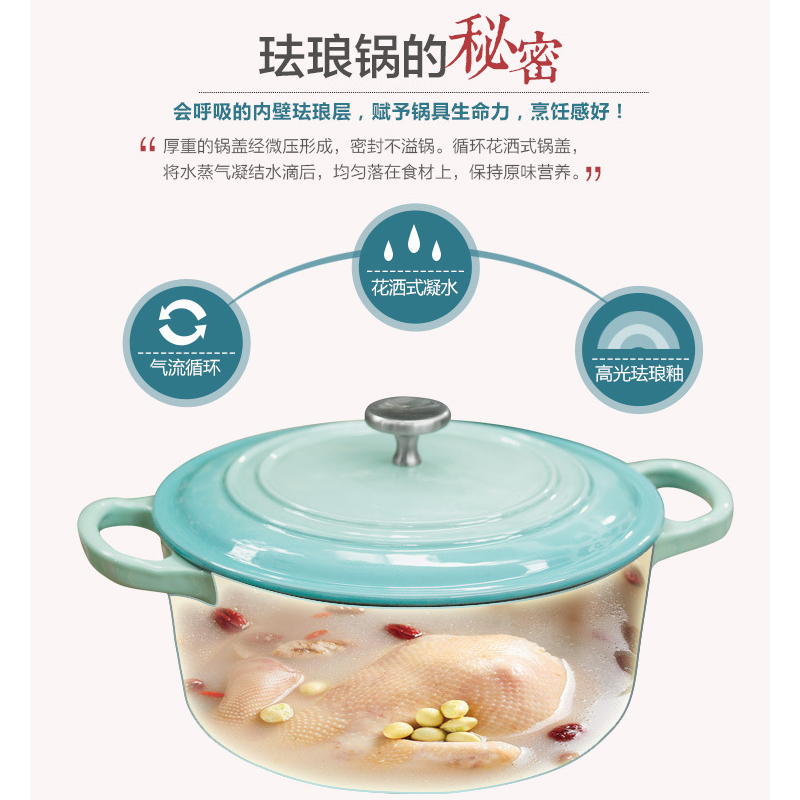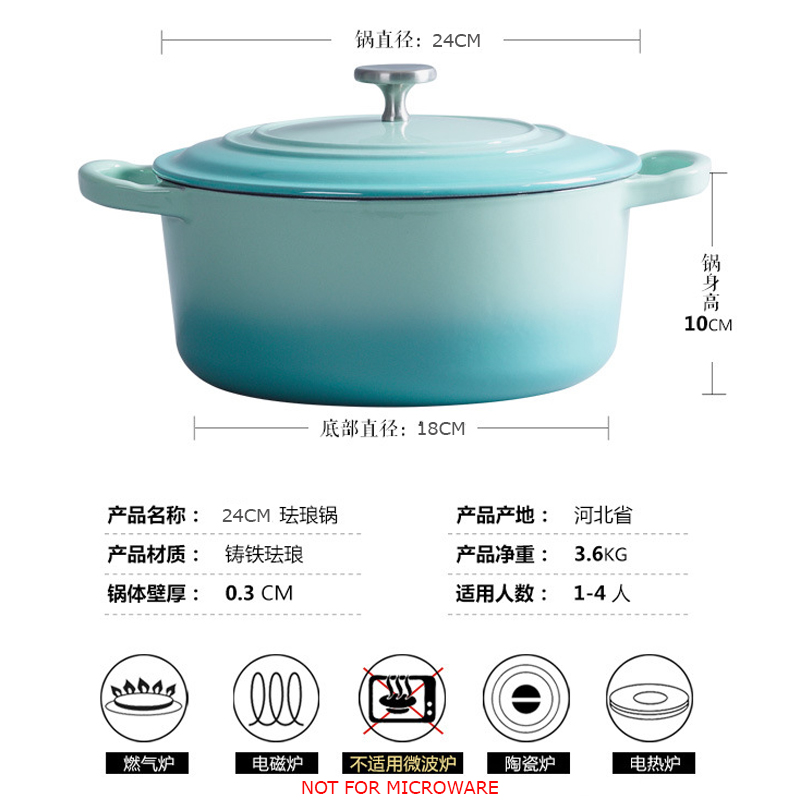 PRODUCT FEATURE
The size is 23cm and the capacity is 4.5L.
Perfect for slow-cooking, simmering, braising, baking and more.
Porcelain enamel finish is easy to clean and naturally nonstick.
Superior heat retention and distribution: Distributes heat slowly and evenly to tenderize meats, poultry and vegetables Vibrant finish adds a pop of color to any kitchen or dining room.
Self-basting lid ensures effective steam retention.
Suitable for use gas, electric, ceramic, and induction stovetops.
Oven safe up to 500°F.
Hand wash recommended.
1 Year Warranty
BEFORE THE FIRST USE
1.Wash the pan with soap water and dry it then clean cloth or soft sponge.
2.Brush 1-2 spoons of cooking oil on the surface of the pan over low heat for a little while.
3.Clean the pan after it cool down.
4.Set it aside before the next use.
WARN
1.Please use wooden or silicone utensils,Avoid using sharp material with the cookware, such as metal utensils.
2.Please use medium or small heat when cooking,Empty-pan heating may will reduce the lifespan of the non-stick coating.