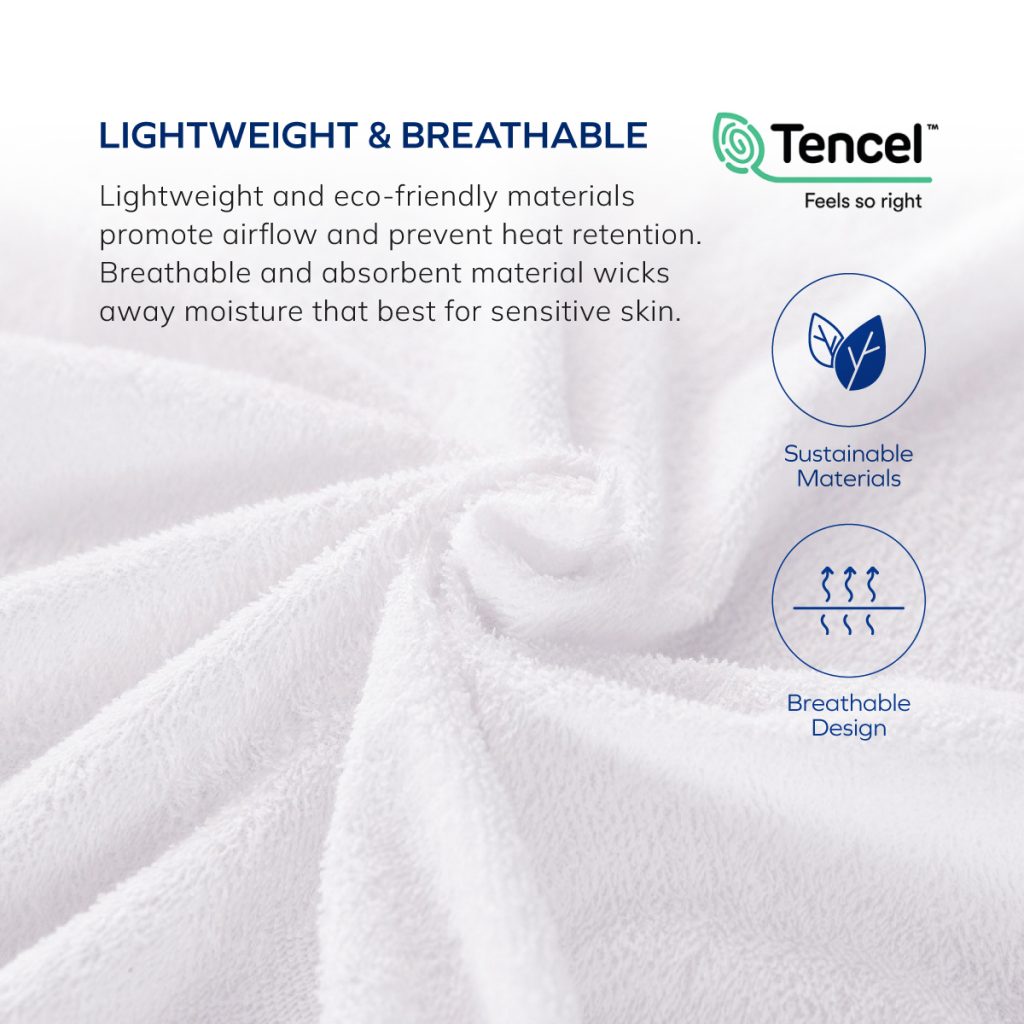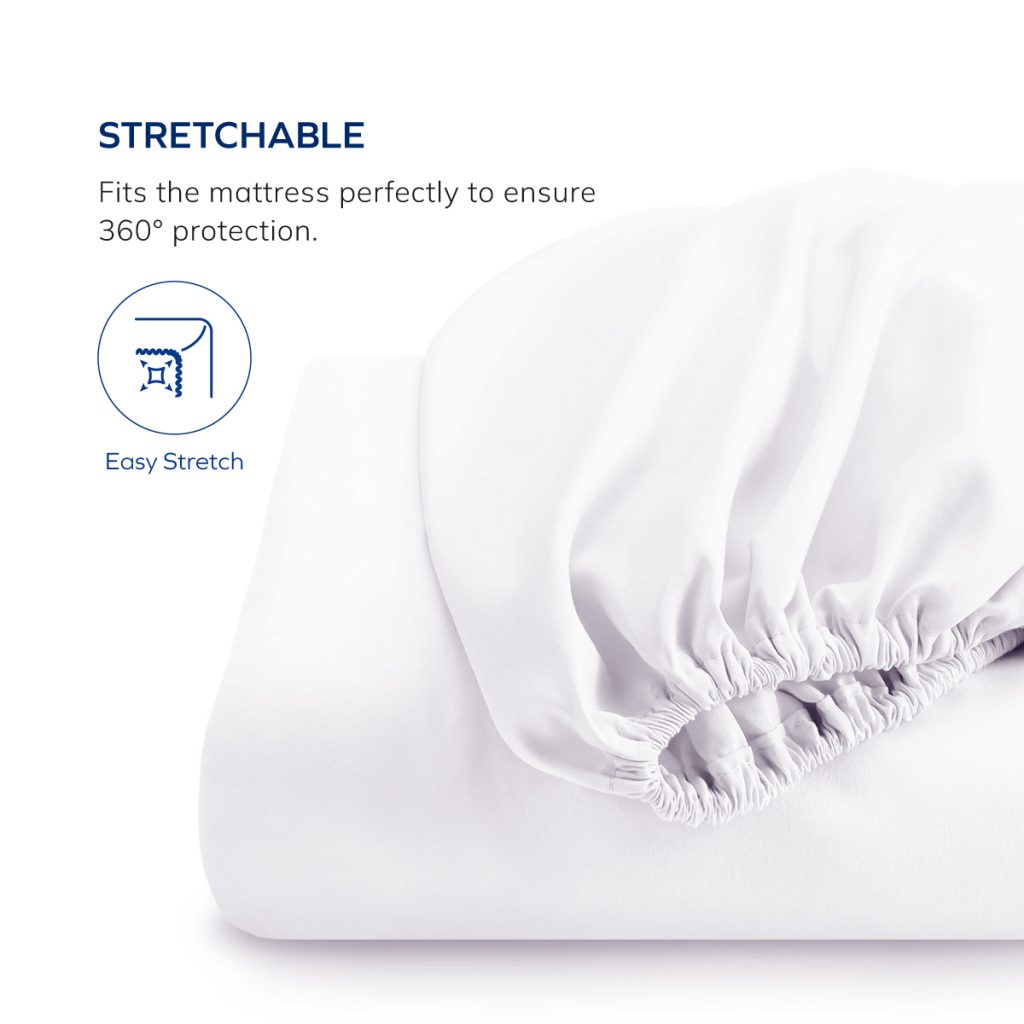 MLILY Water Resistant Tencel Fibers Mattress Protector
– Water and dust mite resistance, features an 'intelligent membrane that prevents liquids from seeping through. It is one of the thinnest types on the market.
– Natural origin fabric surface, free of harmful substances.
– Strong regenerated fibers make Tencel® sheets durable.
– Hypoallergenic material, preventing bacterial growth.
– Skin-friendly of Tencel® fabric makes it the best option for those with sensitive skin.