Vacuum flasks or thermoses are insulated storage vessels that lengthen the time period of the content of the bottles by which they remain fresh, cooler or hotter for an extended time frame. These thermoses keep the beverage hotter or cooler, as the case may be, irrespective of the temperature outside the bottle. You can store cold beverages like ice tea, juice, soft drinks etc to warmer items like tea, coffee, soups etc, these flasks are integral to both. At getinhours.com, a leading platform of e-commerce, you can choose a variety of range of thermoses. We provide you ample variety of products, having no compromise on quality standard and style statements that increases the grace wherever sit in. We have high quality vacuumed thermal flasks, with umpteen numbers of vibrant colours and designs. We ensure the steadfast durability of the products and these won't make you down. To serve you more convenience, we also give you the flexibility to numerous payment gateways. We offer attractive discounts to you so that you can save the hard earned money for other better uses. As the products that we offer are imported, we ensure your cart gets deliver at your doorstep within a period of 7-8 working days. Because of overseas transactions, the time to deliver products often gets extended for a number of days but we give surety and guarantee of on-time-delivery within the said time frame.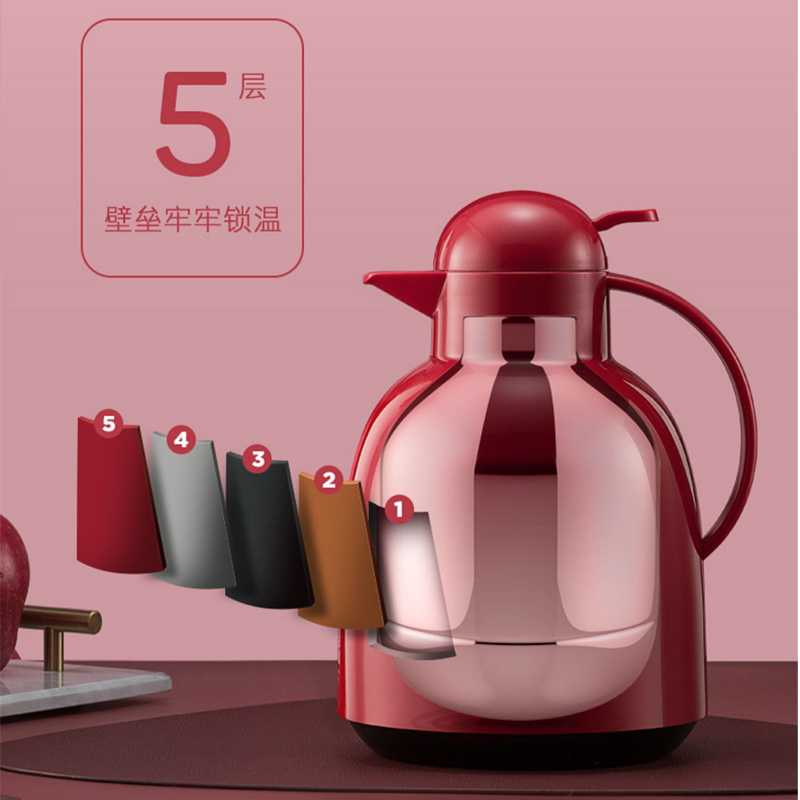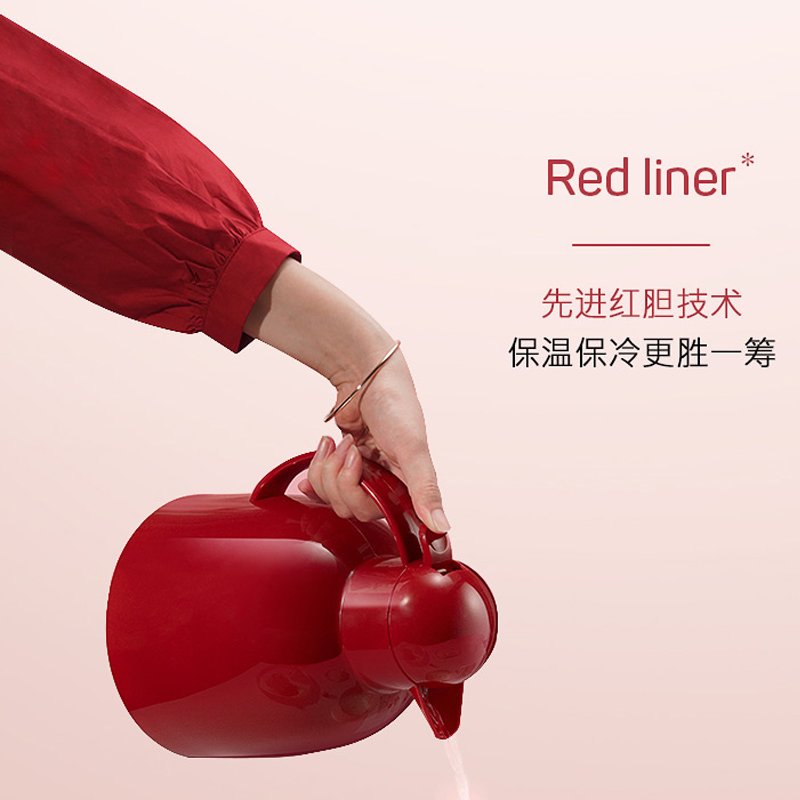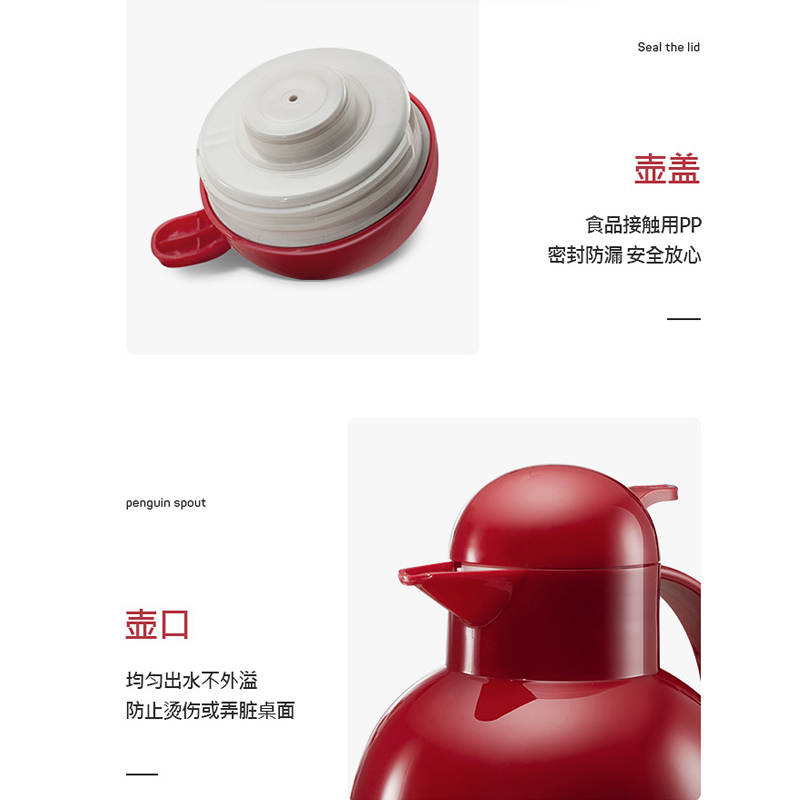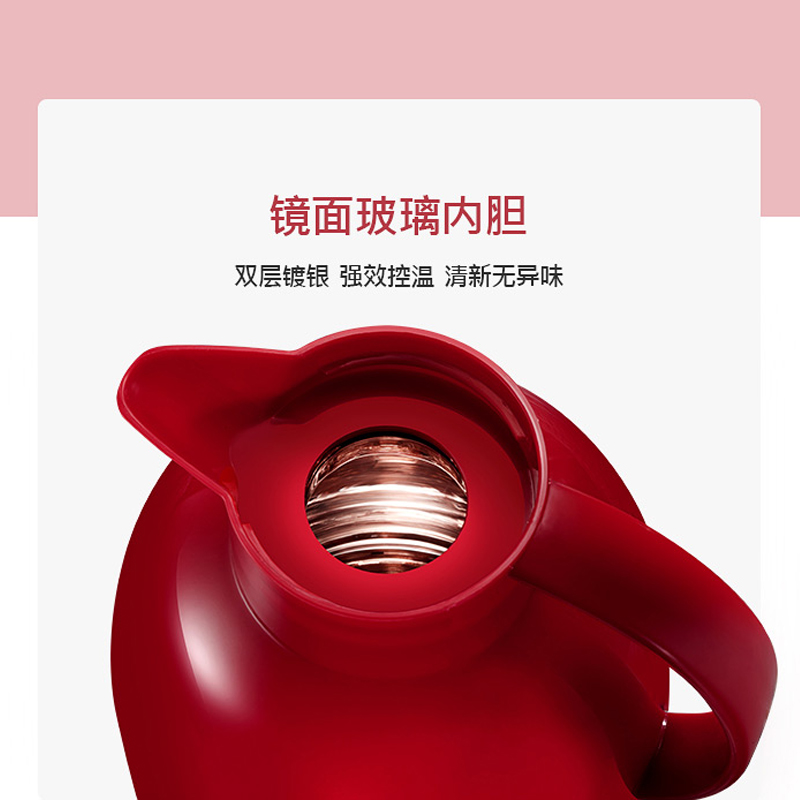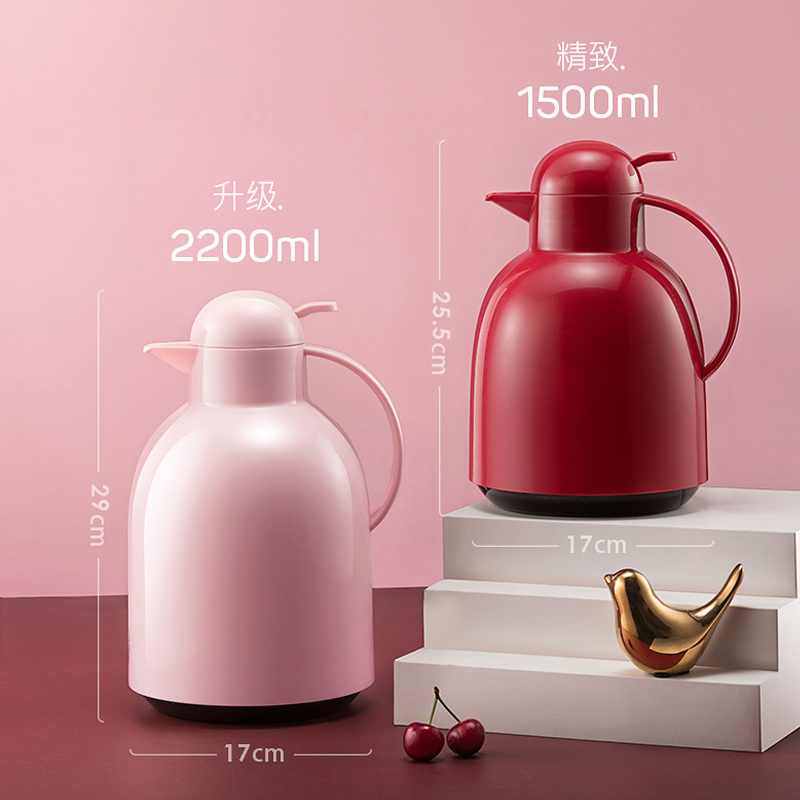 Name: Multi-color heat preservation kettle
Material: Double-layer glass liner PP plastic
Color: Yellow
Size: 1.5L = D17 x H25.5CM
High-value thermal insulation kettle, long-lasting thermal insulation for 24 hours.
Longing for life, drink good water anytime, anywhere.
Product highlights: 24-hour long-lasting heat preservation, multiple capacity options, one-button water outlet, sealing and leak-proof, glass liner for better heat preservation, high-quality pp material.
Define quality with details
1. Large diameter easy to clean
2. Rotating the lid and silicone sealing ring. Tight structure, leak-proof and thermal insulation
3. The penguin spout, the water is concentrated, and the water flow does not overflow
4. Anti-slip integrated handle, thickened pot handle, durable and not easy to break
5. Frosted bottom of the pot, matte texture, increase friction and not slip