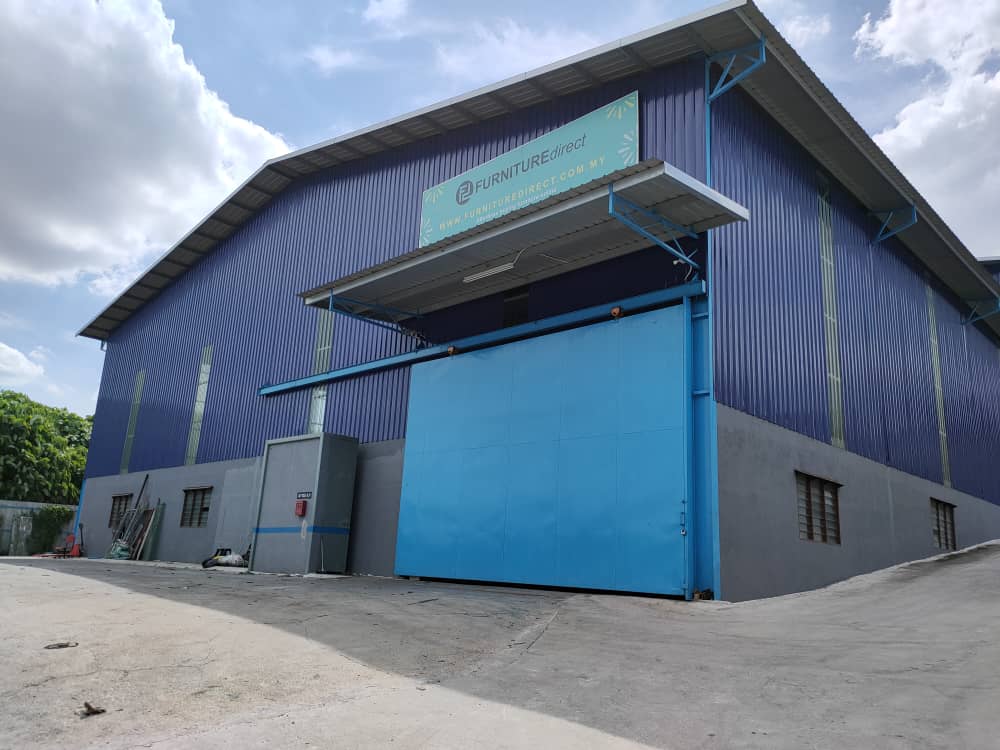 Founded in Malaysia in 2017, Furniture Direct was founded with an aim:
" To reinvent how furniture retail works by offering great design with most reasonable & affordable price. "Just like everyone, it's tricky to choose between over-priced designer furniture that we might feel painful to purchase or low quality designs that doesn't reflects our personality. So here we are to bring you great design furnitures with an affordable price.
Retail Showroom Sales Executive
Job Responsibilities
Furniture Direct  is hiring a Retail Showroom Sales Executive to join our Retail Team. You will be working in retail showroom with the team to ensure customer's satisfaction and enhance customer shopping experience. Your daily job responsibilities are as per below.
Recommended products based on customer needs and desires, answered questions regarding products
Maintained a knowledge of sales, promotions, store policies, and security practices
Prepared sales orders, communicate with head office for order fulfilment.
Provided knowledgeable, honest, and superior customer service.
Requirements  
Min 1 year of relevant working experience
Knowledge with computer for daily reports.
Salary 
MYR 2,000 – MY3,500 + Commissions
E-Commerce Graphic Designer
Job Responsibilities
Design and create all marketing collateral including promotion visuals, brochure, catalogue, packaging, banners and etc design
Design infographics for website and other e-commerce channel
Photo and video shooting
Photo retouching and editing
Requirements  
Required Skills: Adobe Illustrator, Adobe Photoshop
Rendering skill with 3D Max will be more advantages
Salary
Warehouse cum Logistic Manager
Job Responsibilities
Supervise daily activities of the warehouse, including quality assurance, inventory control, space management, logistics, floor productivity, and shipping.
Schedule and oversee warehouse team to meet the demands of the order fulfilment, and manage the flow and quality of work to maximise efficiency and minimise overtime
Inspect equipment, tools, and machinery regularly, and oversee general maintenance as needed
Meet regularly with warehouse leads to review, analyse, and develop actionable plans for productivity and loss prevention
Oversee and manage logistics utilised to transport products to customers and internal facilities, communicating with drivers to ensure efficient delivery of packages
Requirements  
3+ years experience in warehouse lead role
Proficient knowledge of warehouse procedure and policy
Excellent problem-solving skills and leadership qualities
Ability to work with all levels of company staff
Comfortable delivering frequent direct written and oral feedback
Salary
Job Responsibilities
Pack, weight and label completed items for shipment.
Follow all company guidelines regarding packaging to ensure items arrive customer in perfect condition
Identify and reject of defective items before they are shipped to customers
Properly use packaging materials, including hand tools, tape dispenser, stretch film.
Keep complete records of all products/ material that go through the warehouse
Requirements  
Proven work experience as a Packer or similar role
Ability to follow verbal and written instructions
Strong communication skills and desire to work with other team members
Understanding basic English description
Strong physically and teamwork spirit
Salary
MYR 1,500 – MYR 2,500
Applicable for overtime and incentive