How to Arrange Furniture in a Bedroom
Bedrooms are highly personal rooms, and the way you arrange your furniture will depend on how you use the room. While some general rules should be followed, the important thing to keep in mind is to arrange bedroom furniture so that space and function are maximized without sacrificing style and design.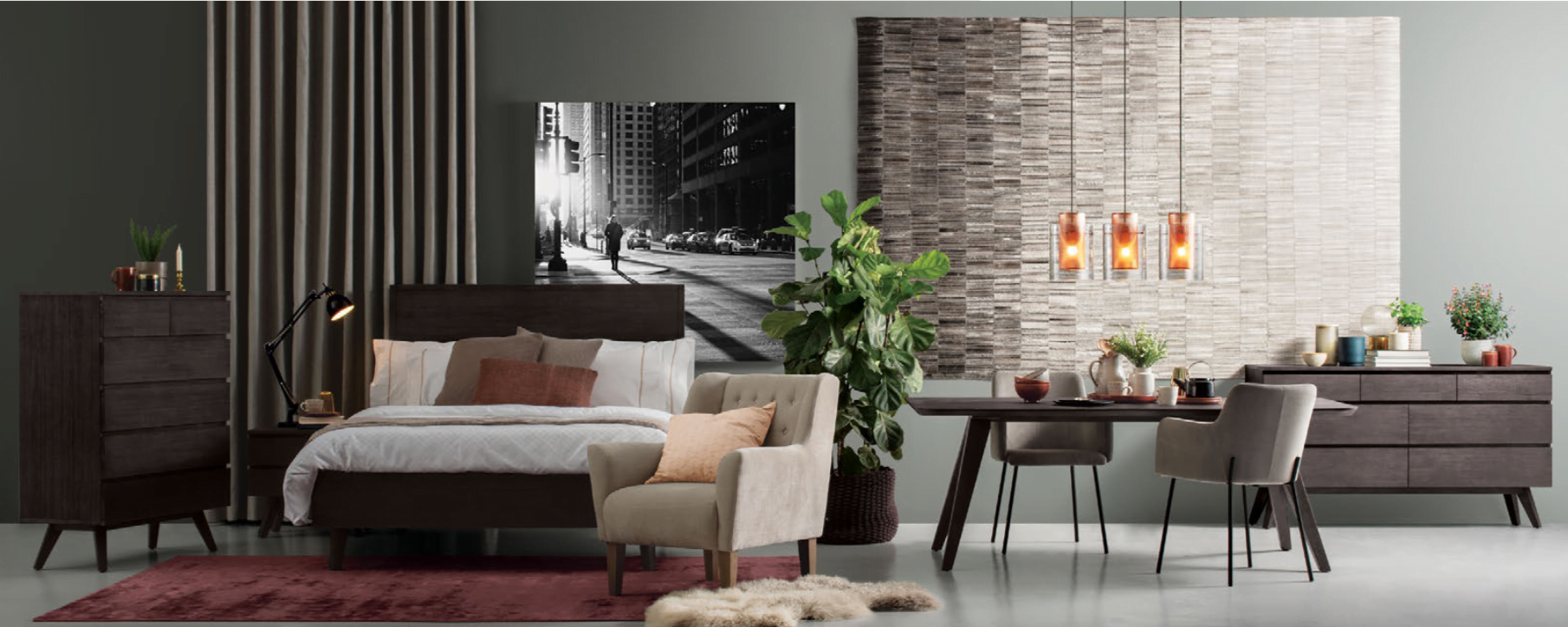 Choose a location for your bed.
Typically, the bed is the largest piece of bedroom furniture and should be placed first when considering your bedroom layout. For the most relaxing feeling, place the bed so the foot is closer to the doorway than the head of the bed. In large bedrooms, place the bed in a corner for a dramatic and romantic look. In medium to small bedrooms, place it against the wall opposite the door, with the headboard touching the wall. Make sure you can easily walk around the bed.
---
Balance the room.
The best way to balance out your bedroom is by placing a substantial piece of furniture opposite the bed. This could be a long dresser, vanity, or even a chaise lounge. In a smaller bedroom, try saving your open space and leave the wall opposite the bed free of any furniture.
---
Place a nightstand on either side of the bed.
This is a common look for good reasons: Not only are the nightstands functional, but they also extend the look of the bed and fill in the space on the surrounding walls.
---
Choose a place for your dresser.
A tall dresser looks nice in a corner, and a low dresser functions very well under a window. If you have a small bedroom, consider putting the dresser in the closet or forgoing a dresser entirely in favor of a closet system.
---
Arrange your furniture for optimal use.
Think about how you use your bedroom the most. For example, if you are going to be watching TV from the bed, you will need to arrange the bed to face the television. If you read in bed, you will need to make sure you have a lamp on a nightstand next to the bed. If your bedroom is mainly your dressing area, make sure your closet and dresser aren't too far from each other, and maybe add a chair, so you can sit to put on your shoes.
---
Think about comfort.
Take into consideration the layout and functionality of your bedroom. Take note of particular noisy, cold, or drafty areas of the bedroom, and arrange your furniture accordingly. One common mistake is placing your bed underneath a window, as the heat and cold from the window may make it difficult to sleep.
<iframe width="560″ height="315″ src="https://www.youtube.com/embed/3tRHi5yezI8″ frameborder="0″ allow="accelerometer; autoplay; encrypted-media; gyroscope; picture-in-picture" allowfullscreen></iframe>