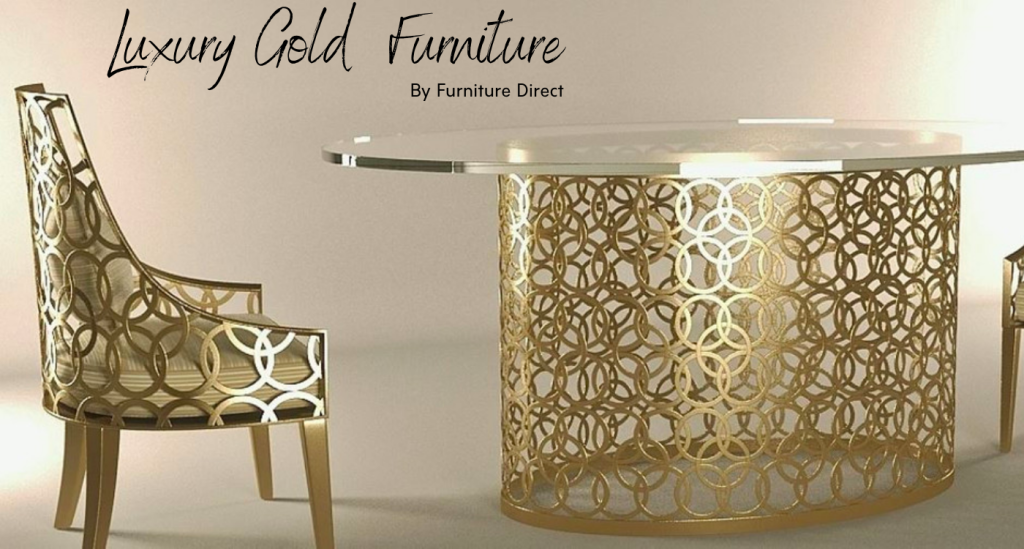 Do you or your special someone have a love for lavish decor full of shiny, gold luxury furniture?
At Furniture Direct, you will bring grandeur to your home with our vast variety of gold chrome furniture. From gold finish tables to glamorous gold entertainment unit and all other furniture fashion, we have what you've been looking for all along—AFFORDABLE LUXURY FURNITURE.
That's right! With regular sales, financing options and split payment with zero interest, anybody can bring home their luxury gold furniture from Furniture Direct.