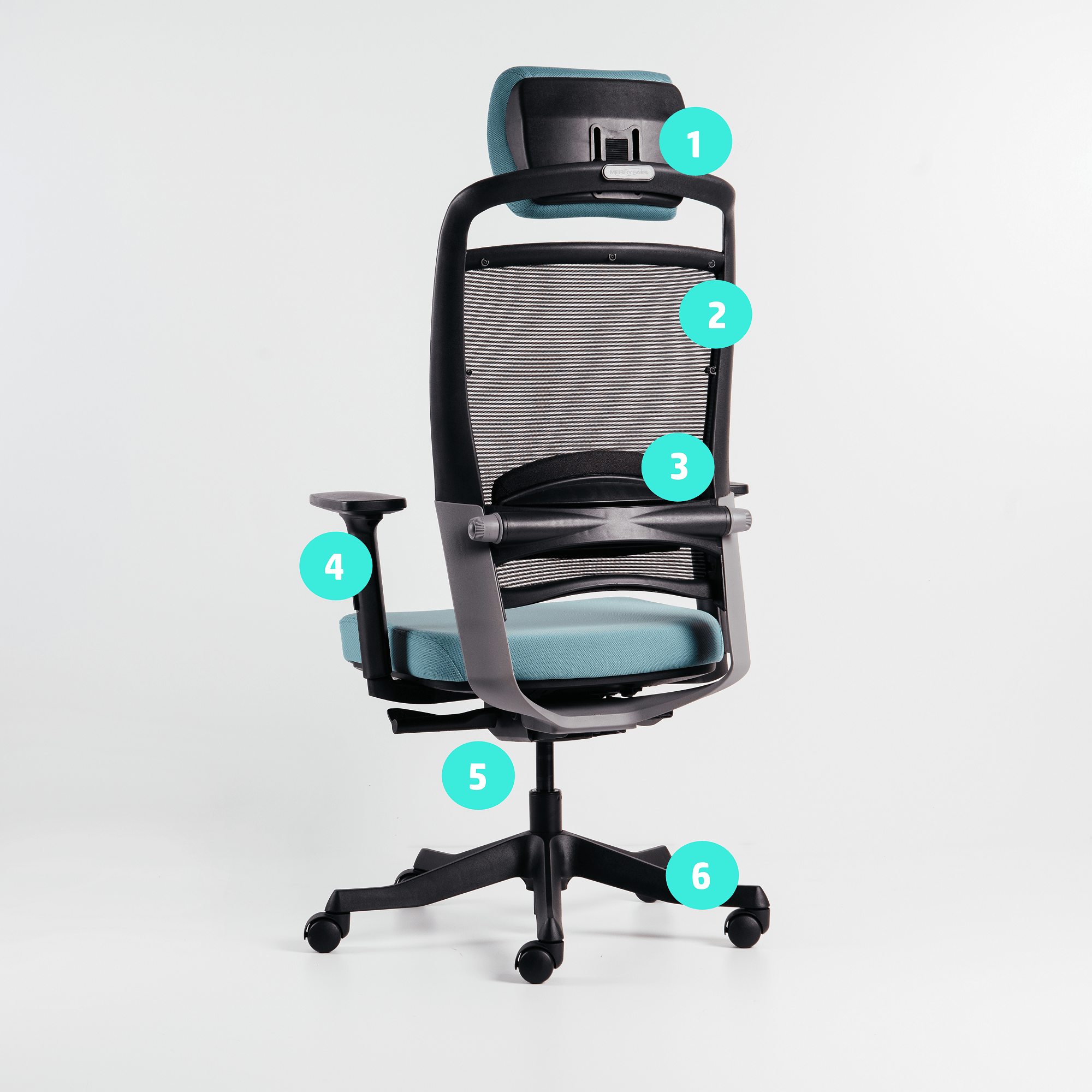 1. Headrest: Adjustable for 50mm
Cushion headrest , shell in Black.
2. Backrest
A breathable polyester mesh suspension allows improved ventilation, to provide exceptional thermal comfort. 
3.Lumbar Support Pad 
Lumbar support can be conveniently adjusted by rotating side knobs without getting up from chair to support various spinal shapes. 
4. Armrest 
3 way adjusts for 100mm in height, 60mm in depth and swivel into 3 angular positions.
5. Chair Mechanism : Seat Adjustable for 60mm in depth
The chair's seat is adjustable for 100mm in height and 60mm in depth. The tilt angle can be locked in 3-positions. This chair uses a weight-sensing mechanism that will auto-adjust the recline resistance according to the user's weight.
6. Base
Standard V base is moulded of Fiber-reinforced polyamide material (100% recyclable) in black colour.
50mm dual-wheels castor moulded of black polyamide (Nylon) for use on carpeted floors.