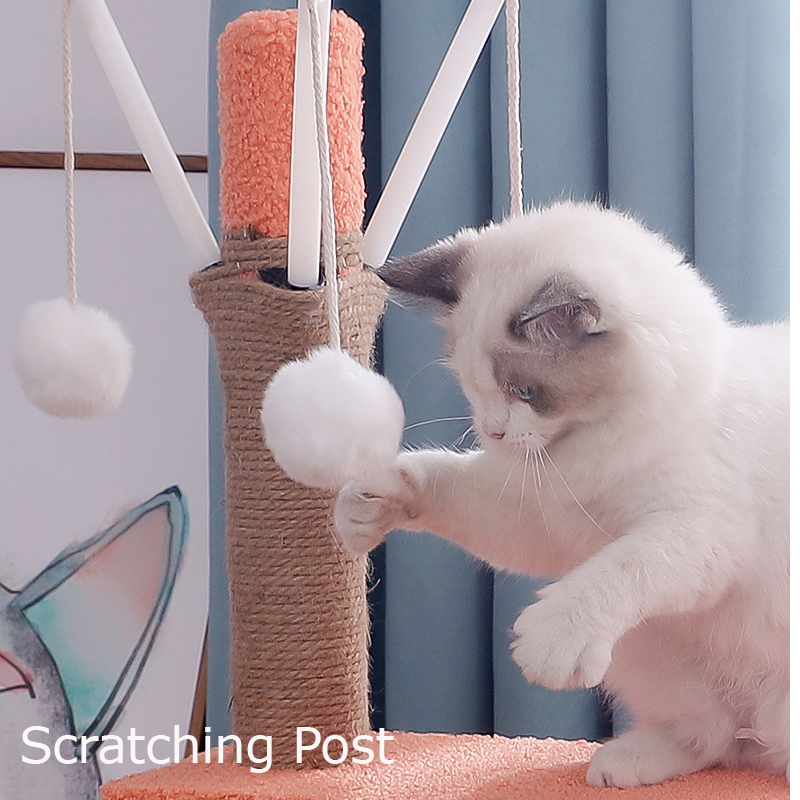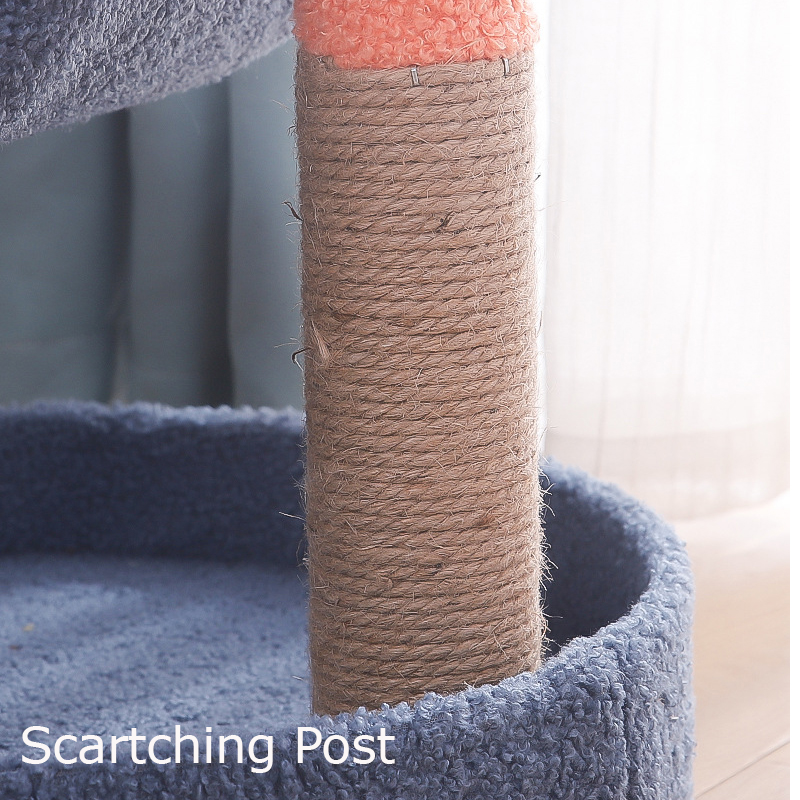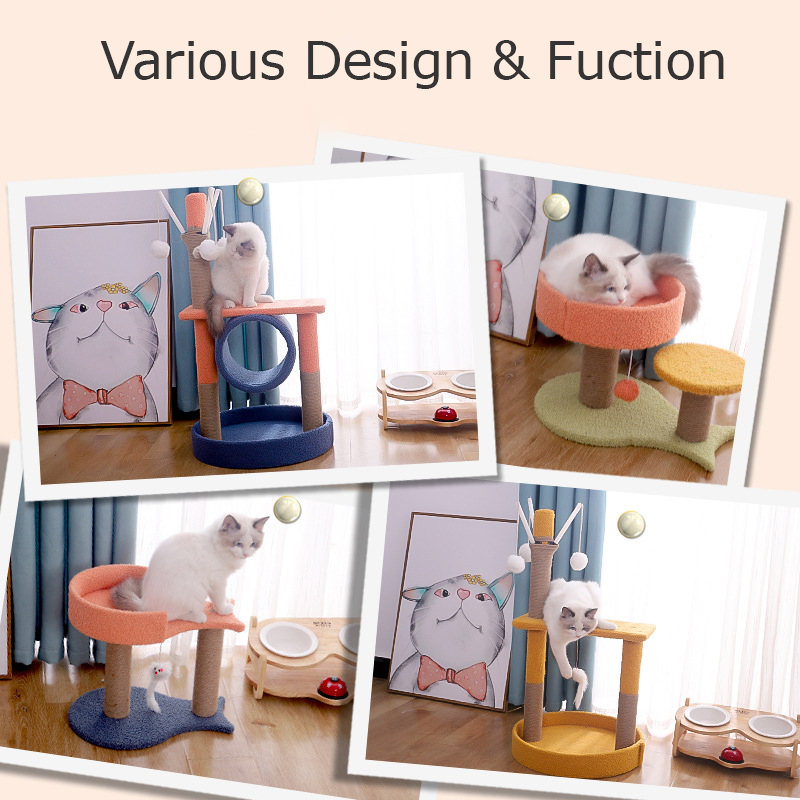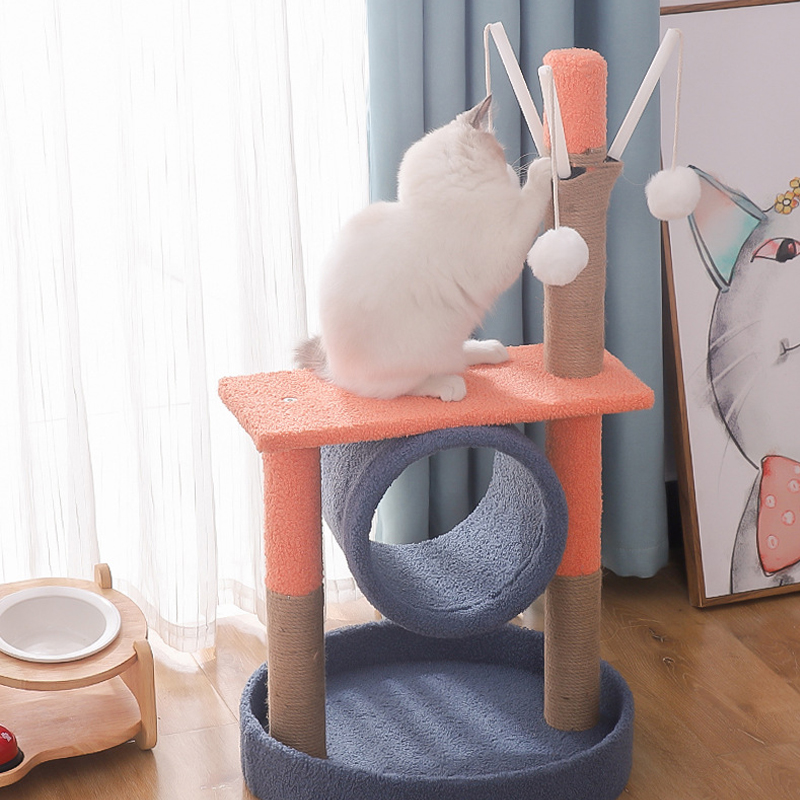 CAT-ZK01 Cat Tree with scratching post and hanging toy
Cat Tree, cat condo with hammock and sharpening. There are three hanging ball for the cat to play with.
Let the cat play for fun, cure boredom. There is a large sharpening pole.
Cats can sharpen their claws. Cat toys.
Covered with soft velvet material.
There is a cat crib.
Wooden material
– Strong and durable
– Easy to maintain and clean
**Products need to be assembled by yourself, easy to assemble, can do it yourself at home. Take a moment."
Specifications:
– Colour: Orange,Blue,White
– Product Size: 40cm x 40cm x 65cm(L x W x H)
– Product Weight:3KG