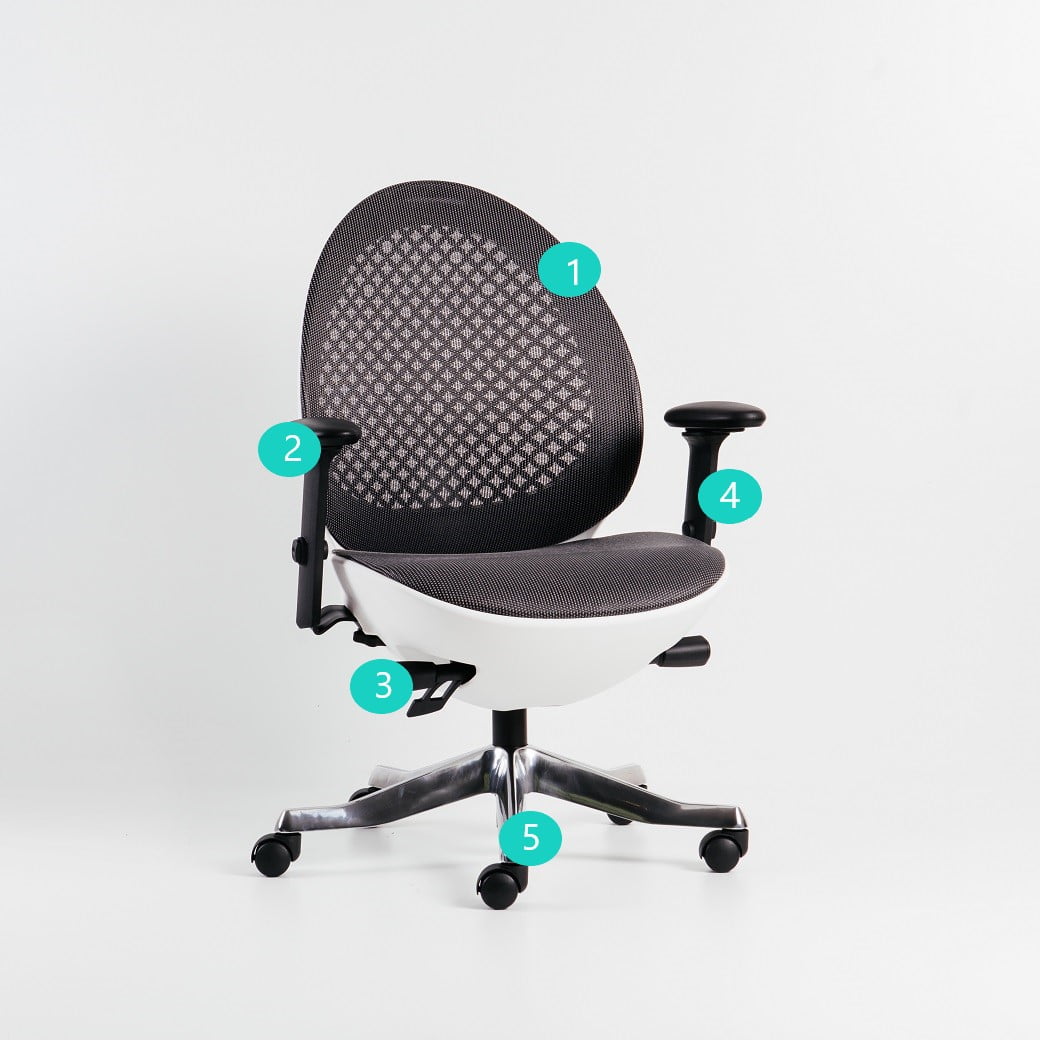 OVO comes with a mesh surface creating a light, airy and technical appearance. The translucent mesh is constructed using high-tensile elastomeric filaments that do not lose tension over time. A large 'waterfall' rolloff of the chair making you can barely feel the seat's front edge. 
1. Elastomeric Mesh
Provides elastic support yet allowing ventilation for airy comfort.
2. Soft PU Armpad
Moulded soft PU armpad in an elliptical shape eliminates hard edges and prevents elbow sores.
3. Side Controls
Seat can be adjusted for recline tension, locking and seat height.
4. 4-way Armrests
Armrest can be adjusted for height (100mm), width (50mm), depth (60mm), swivel (+/-15)
5. Diecast Alloy Base
Five-prong base of die-cast aluminium alloy (100% recyclable) in epoxy powder-coating or polished finish. 60mm dual-wheel castors of moulded polyamide (Nylon).